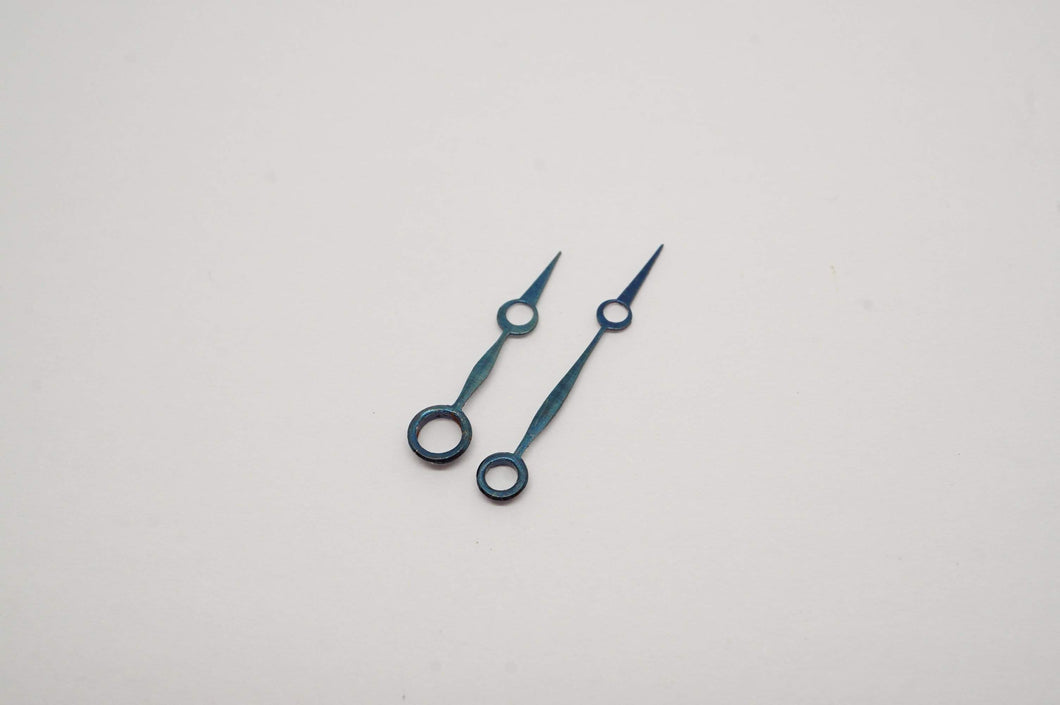 Blued Steel Breguet Pocket Watch Hands - Swiss Originals
Regular price $12.00 Sale
Blued Steel Breguet Pocket Watch Hands - Swiss Originals
Condition - NOS - These hands are NOS vintage Swiss made from the early 1940's. Priced per pair !
Breguet Style - Pocket Watch Hour & Minute
Hour - 2.80mm Hole x 16mm Length
Minute - 1.95mm Hole x 20mm Length
Measurements are approximate and may vary +- 0.10/0.05mm - Measured using Bergeon Hand Tool.
Other types of hands and styles available !